Thank you for visiting our site!
Notorious Coffee Roasting Company, LLC,
…is located in Madison County, NC, close to Asheville and Hot Springs. We are dedicated to the craft of artisan coffee roasting. We recommend different roasts to bring out the best flavors of our different coffees and can also custom blend a coffee that suits your own unique tastes.

We invite you to choose from a variety of popular coffee beans from around the world, we'll roast them carefully in small batches, and we'll ship the whole or ground beans (to your order) directly to you usually within 48 hours. That way you can enjoy notoriously good coffee in your own home!

Unlike other roasters that price their pounds based on unroasted bean weight, Notorious Coffee bags in full 16-oz. pounds. If you order 5 pounds or more of one type of coffee, you'll receive the wholesale price.

Down Below The Cloud
…in scenic Western North Carolina, you can enjoy our coffees freshly brewed at Double Ds (in the red double-decker bus) and Ambrozia Bar & Bistro in Asheville, and at Maples Coffee Shop and Bakery in Micaville, NC. If you're a guest at Laughing Heart Lodge in Hot Springs, NC, or Marshall House Inn in Marshall, NC, you'll also get to savor our brewed beans. And you can purchase a variety of whole bean and ground Notorious Coffee by the pound at TJs Mountain Market in Mars Hill, Our Daily Bread and More on the "Bypass" in Marshall, and Maples Coffee Shop and Bakery in Micaville.
Freshly roasted Notorious Coffee beans are also at Asheville-area tailgate markets. Starting in April 2018, you'll find them alternately at the Weaverville and River Arts District markets on Wednesday afternoons. Please click the link to our 2018 Tailgate Market Schedule to find out when we'll be where. (Please note that tailgate market pricing may vary from online pricing that accommodates shipping costs.)

Why the coyote?
Coyotes have a notorious reputation for being highly resourceful and constantly expanding their range. They are curious, always ready to learn and discover. At Notorious Coffee Roasting Company, the coffees we offer reflect this openness to exploration. We encourage you, too, to "taste out" our coffees from around our globe—and hopefully develop (or create) some new favorites.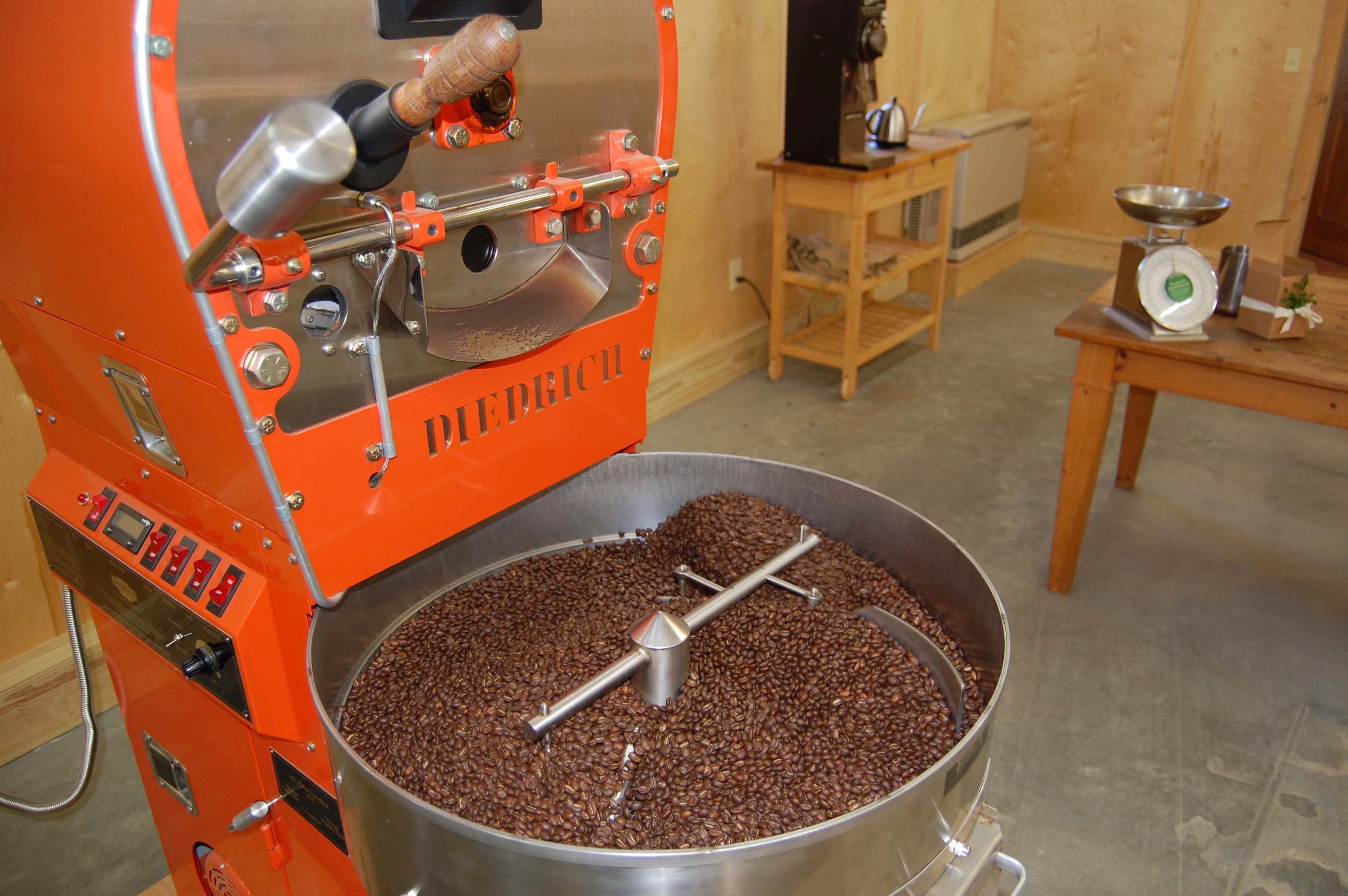 In November 2017, we moved to a new space with a larger roaster.
Save
Save
Save
Save